No officer wants to get into a police shootout, but when they do it can get out of hand very quickly. Shootouts often involve a large amount of people and people often die, but the police always seem to come out on top. Here are the 10 most epic police shootouts of all time.
---


2009 Pittsburgh Police Shootings
This devastating shootout ended the lives of 3 Pittsburgh police officers, more than they've ever lost in one call. The Police were trying to deal with a domestic dispute between mother and son. Police often came to this house for domestic disputes and it always ended peacefully, so they probablyhad their guard down. The resident of the house Mr Poplawski was waiting inside the house for them. What the police didn't know was that there was no domestic dispute. Mr Poplawski was waiting inside with a bullet proof vest, and AK-47, a rifle, and a pistol. He killed one officer as soon as he opened the door to the house, he then went on to kill two more in the four hour shootout.
---

Lakewood Police Officer Shooting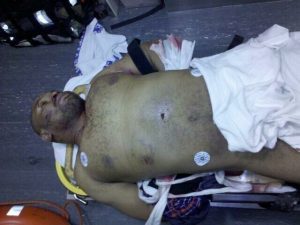 On 4th November 2009 four Lakewood Police Officers were killed by an armed gunman. The officers were in a café at the time working on heir laptops when the killer walked in, and shot them dead. The killer turned out to be Maurice Clemmons. After a long manhunt, Maurice was finally found, he refused to comply with the officers and was shot dead.
---

Norco Bank Robbery Shootout
In Norco, California a bank heist went wrong, and five heavily armed bank robber found themselves in shootout with over 30 police officers. It ended with three deaths, 9 injuries, 30 damaged police cars, and a damaged police helicopter. The police were called to the bank and managed to kill one robber before the others ran away in a stolen vehicle. The police then pursued them for 24 miles, before being ambushed by the robbers, which allowed them to escape. He criminals were found where they had ambushed the police, one was shot the others arrested.
---


Brinks Armoured Truck Robbery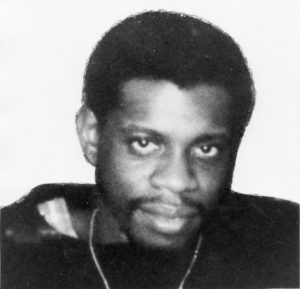 On 20th October 1981, members of the Black Liberation Army. The members were Jeral Wayne Williams (aka Mutulu Shakur), Donald Weems (aka Kuwasi Balagoon), Samuel Brown (aka Solomon Bouines), Samuel Smith, Nathaniel Burns (aka Sekou Odinga), and Cecilio "Chui" Ferguson. They robbed a Brinks armoured truck with $1.6 million inside, at the Nanuet mall in New York. They killed three police officers in the process, one being the first black police officer in the New York police department. They also injured a police officer by shooting off his arm, he survived only to later be killed at the world trade center on September 11th.
---

Austin Tower Sniper
The Austin Tower sniper was a military trained sharp shooter. The sniper locked himself into a tower on the university of Texas, and began shooting people at random, many students and passers-by where killed. After a killing spree he was eventually shot by police.
---

The MOVE Shootout
MOVE is a black liberation group in Philadelphia, founded by John Africa. Africa and 11 other members of the group died in a standoff with the Police in 1985. Police tried to go to the groups base and peacefully arrest four members. This resulted in a standoff when the group refused to leave peacefully. Group locked themselves inside. The police threw eargas at the building to get them to leave, instead they open fired on the police. In response the police brought in a helicopter and bombed the building. The bombs ended up destroying 65 nearby houses.
---

The North Hollywood Shootout
Also known as the Battle of North Hollywood. This shootout was between two heavily armoured bank robbers, and the LAPD. It resulted in two deaths, and 11 injuries. In total 1750 rounds were fired in the police shootouts. The two robbers tried to rob the North Hollywood Bank of America, when they exited the bank they were surrounded by police. One of the most dangerous police shootouts in North Hollywood began. The criminals tried to get away but one was shot and bled to death in the getaway vehicle, and the other committed suicide, probably to avoid jail. They are believed to have robbed two other banks in an almost identical method.
---

The Goingsnake Massacre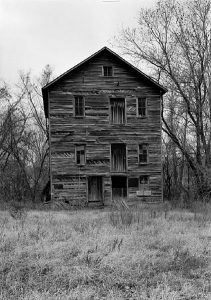 The going snake massacre was dangerous police shootout that occurred in broke out during an intense trial. Ezekial "Zeke" Proctor was being tried for killing Polly Beck and wounding Jim Kesterson in a shooting incident. The three had a complicate relationship, although every story about them is a little bit different. Zeke was the murder suspect was annoyed that Polly was having a relationship with a white man. Zeke was interested in a relationship with Polly even though he was married to her sister. During the trial Zeke got into an argument with Kesterton, and shot him in the head. He then turned to Polly and shot her, although he claims this was an accident. Procter then surrendered. He was taken to school to be tried there by Judge Blackhawk Sixkiller. Without warning the school was attacked by 10 U.S. Marhsalls looking to arrest Proctor. 7 US Marhsalls were killed, and Proctor and Blackhawk were both injured.
---

Little Bohemia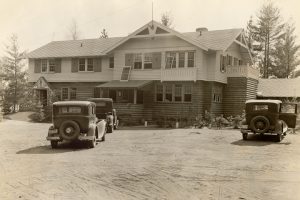 On 22nd of April, 1934 the FBI attempted to ambush a famous baker called John Dillinger. He was the head of a gang called the Dillinger Terror. The gang were hiding at at the Bohemia lodge. The FBI mistook a truck full of civilian conservation workers for his gang, and open fired. He gang escaped while they were shooting it out.
---

Tyler Courthouse Shootout
David Hernandez Arroyo, Sr shot his wife, and child outside of a courthouse in Tyler, Texas. His wife died, but luckily his son was only injured. Once he engaged in one of the most memorable police shootouts, a citizen tried to intervene but was shot dead by Arroyo. Arroyo was eventually shot by police. The officer that shot him initially pursued him while riding the hood of a police car chasing after him. Sgt Rusty Jacks, was the policeman who finally shot him. He fired five shots from his sniper and shot him in the back of the head.
---