Anaheim is the largest city in California's Orange county. The city was originally founded in 1857 by a huge group of 50 German families. That's how it worked back then. People would travel west in huge groups to raise the chances of surviving it. We're talking wild west style. Today it's a big tourist pull with amusement parks and a Disneyland. The city is a weird combination of child-friendly attractions and mysterious old buildings. They say there are a number of haunted places in Anaheim. Local legend even tells of animal's ghosts stalking certain areas of the city. Here are my top 10 haunted places in Anaheim.
---


Grove of Anaheim
The Grove of Anaheim is a popular music venue near to Disneyland. It's story is kinda weird, first opening as a restaurant specializing in award show themed nights. That was a terrible business plan and it completely failed. But today it sees many famous musicians perform there. The only problem is that it's said to be haunted by the deranged ghost of the man who originally opened it as a restaurant. Apparently he wasn't happy about his big idea not being appreciated, so now he just trashed the place on cold nights. He goes from room to room pulling paintings from walls and pushing over furniture.
---

Disneyland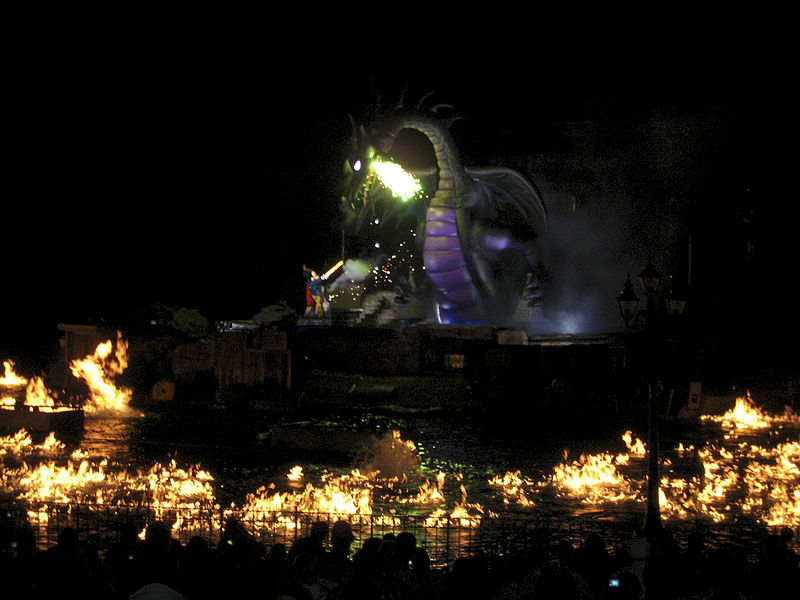 Most haunted places in Anaheim seem to have some kind of connection to Disneyland, especially this one. Disneyland is said to be occupied by the ghost of Walt Disney himself. Walt Disney's ghost is said to be perfectly harmless – he just walks around inspecting the theme park to make sure all is well. Disneyland was his baby. For many years he dreamed of creating a tourist attraction based on his cartoon characters. People said he was crazy for such a dream. But he proved them wrong and eventually saw several others constructed. You'd expect his ghost to stay there forever. They say an insane grieving mother once broke into Disneyland to deposit the ashes of her recently dead and cremated son. His ghost can also be seen playing on the rides.
---

Stanley Ranch Museum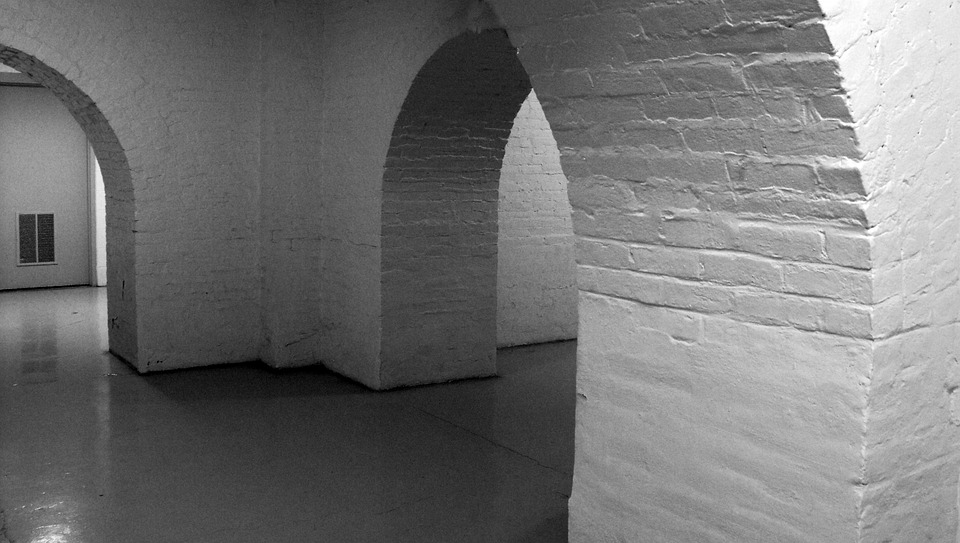 What is now the Stanley Ranch Museum was first built back in 1891. It was once just a house, but now it's a small museum full of all kinds of junk. But people don't just visit for the objects contained in the museum, but for the spirits contained. Apparently the building is haunted by the ghost of an old man who gives people motivational advice! He tells people not to give up on their dreams before disappearing into the night – literally. People also report hearing the mysterious sounds of children crying. The closer towards the sounds you get, the fainter the sounds get until it just dies away.
---


Anaheim White House Restaurant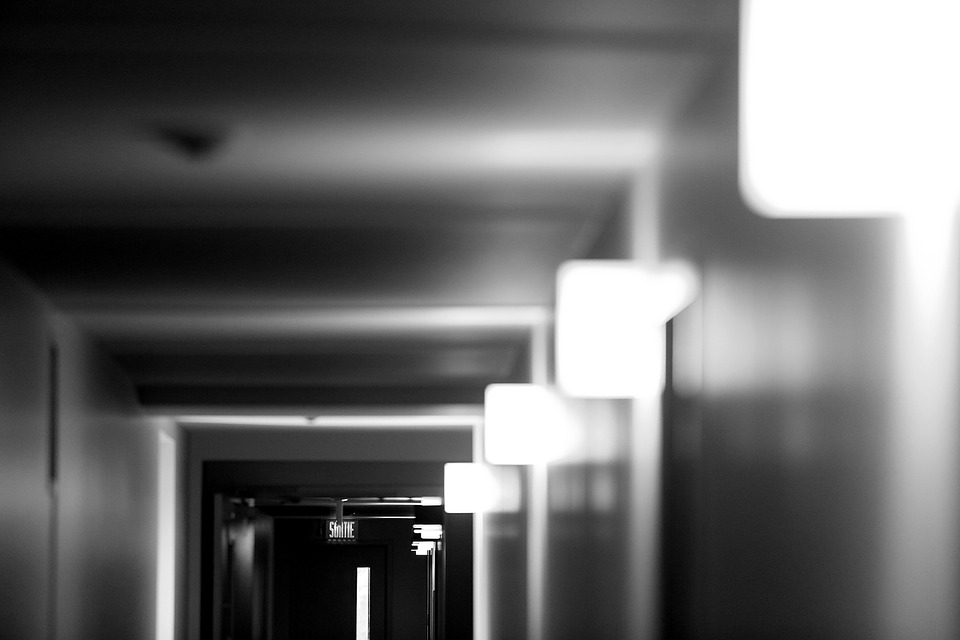 The Anaheim White House Restaurant is a restaurant, as the name would suggest. People regularly report seeing young children running through the halls screaming and shouting. They ask the owners who's children they are, and have to be told that no such children exist. Every now and then, the ghost of a murdered woman can be seen dragging her body through the corridor, screaming for revenge. This is quite strange as there are no recorded deaths at the Anaheim White House Restaurant, not in recent years at least. Perhaps the legends were invented by the owners in order to attract more visitors, or maybe it's just a creepy place.
---

The Stoffel House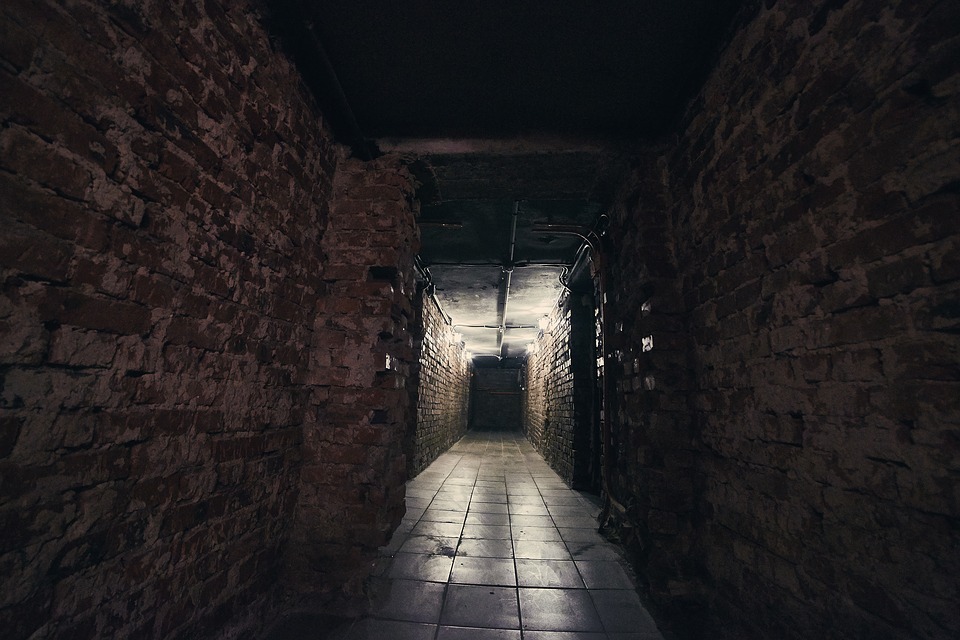 Like most haunted places in Anaheim, the Stoffel House was built in the late 19th century. It inherited it's name from the Stoffel family after it came under their ownership in 1907. The old house is thought to be occupied by some members of the Stoffel family today, one of them only has one arm and the other is constantly crying. The house is also home to the ghost of a caretaker, who was murdered by the other two ghosts there. So it's like a terrible idea for a sitcom – three ghosts who hate each other living in the same old house.
---

Anaheim High School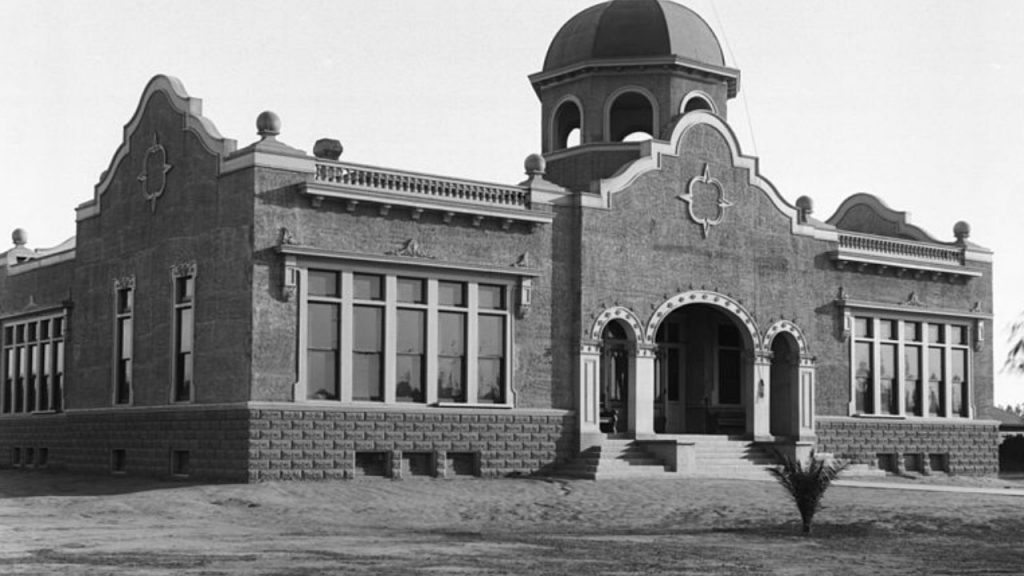 Anaheim High School looks pretty haunted just from the photograph above. Not much to say about the place really, it's a school for children to go to and learn, abnormal! The school is thought of as haunted in the mind of many local people. They say the school is occupied by the ghosts of literally HUNDREDS of dead children. If true, this might just make it the creepiest building on earth. That put it in direct competition with Jesse Ventura's house. One legend tells that the ghostly school children drag unsuspecting visitors into the basement and gouge out their eyes.
---

Anaheim Convention Center
The Anaheim Convention Center is used for all kinds of things from sporting events to gamer conventions. It was used in 1984 to host wrestling competitions during the Olympics. So it's multi purpose and attracts all kinds of people. Some of these people don't seem to even be alive. I once heard the legend that ghost appear at the convention center for one night every year. Surprisingly, it's not Halloween. It's November 13th. Ghosts from other haunted areas of California are said to walk to the center on this night for some unknown reason. It's probably just a rumor.
---

Anaheim Canyon Station

Anaheim Canyon station is one of Anaheim's main train stations. Luckily, no train stations have ever been reported as being haunted, right? Well this one has. People have claimed everything from seeing a the ghost of an old west cowboy, to the phantom train story. The phantom train story describes the time a young woman apparently slept at the station as she was briefly homeless. A train stopped at the station as she lay down trying to get to sleep. Notice it had stayed there for quite a while, she turned around to see an empty train. With closer investigation, it was obvious that there was no driver. She stood up and walked toward the train only to see it disappear in front of her eyes. That's the story at least.
---

Fairfield Inn Anaheim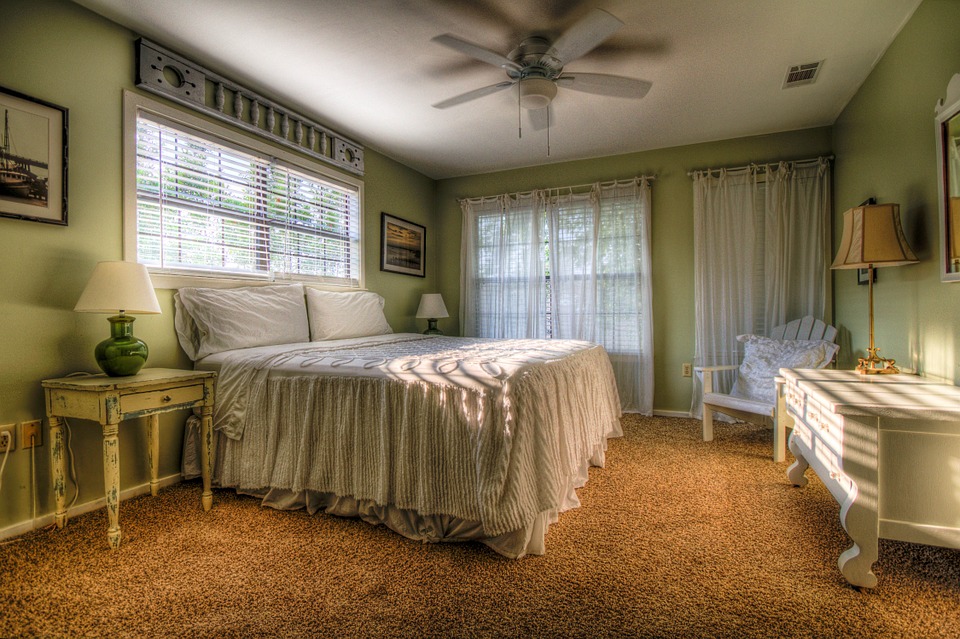 Fairfield Inn Anaheim is just a regular hotel in Anaheim. Most haunted places in Anaheim are just regular buildings that would otherwise be innocent locations if not for their ghosts. Local legend tells that a married couple once mysteriously died while staying at the hotel. They are said to just constantly occupy one of the hotel rooms, and don't tend to bother other people. But they do bother those who enter their room without their permission. You won't see them, but red blood will drip from the walls of the room until you are too scared to stay any longer. At this point they will appear in front of you and scream.
---

Anaheim Cemetery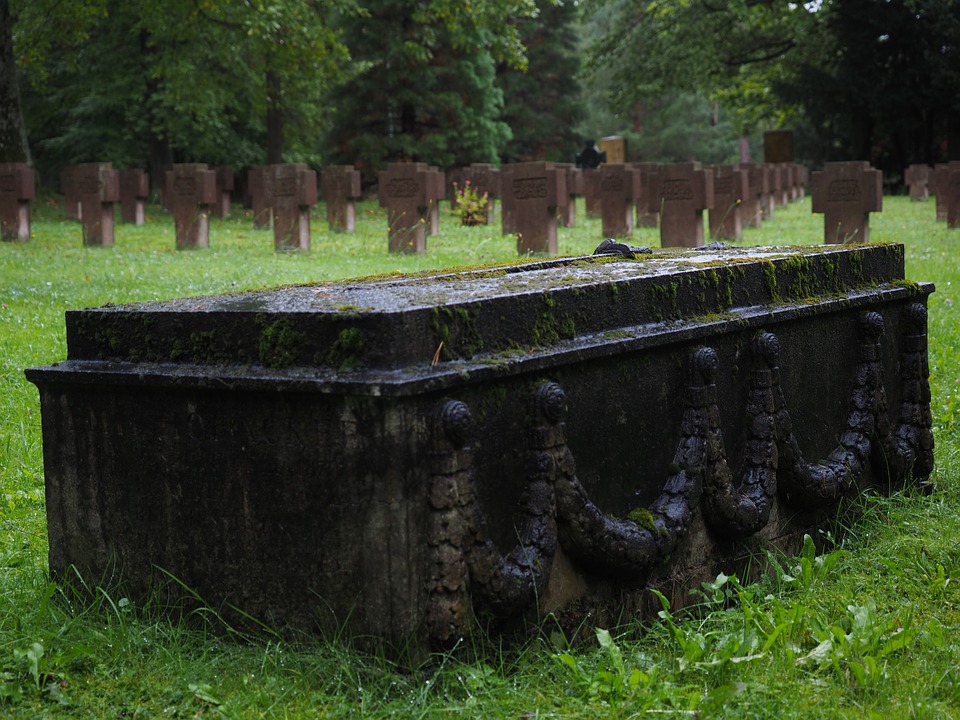 For number one on our list of haunted places in Anaheim we have Anaheim cemetery. Haunted cemeteries are always number one. The cemetery is quite large, at 16 acres, and has seen it's fair share of mystery. Legend tells that several corpses were stolen from graves here and sold on the black market. The ghosts of these disturbed corpses remained where they were. The corpses were never returned so the ghosts still walk through the cemetery at night. People often report feeling a strong sense of dread as they visit the cemetery. Some even claim ghostly hands scratched at them or pulled them to the ground.
---