Media is a rapidly changing industry. The old ways of print media are nearly gone and the current ways of broadcast media are swiftly fading. Everything is switching to the internet these days. It's always interesting to see which media moguls can keep up with the changing climate and which media moguls fail to do so. Many media empires appear to be falling to pieces. But that doesn't mean their stories have no value. So I decided to write an article looking back at the lives of 10 interesting media moguls that history remembers. They could have made their money in print, broadcast, or even in new media. It's important to remember that social media entrepreneurs like Mark Zuckerberg are now considered to be media moguls too.
---


Michael Bloomberg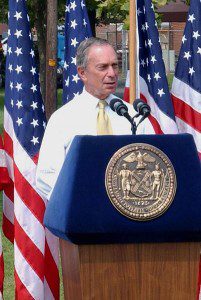 Michael Bloomberg is one of the most influential media moguls of all time. But despite this, he is relatively unknown outside of North-America. He founded Bloomberg L.P., of which he is still the CEO at the age of 74. Bloomberg L.P. Is a huge media corporation that has a significant focus on finance and business news. They produce technology that is used by investment firms all over the world. Owning almost 90 percent of the corporation, Michael Bloomberg has a net worth of over 40 billion dollars. If you aren't impressed enough by his achievements already, he was actually elected as the mayor of New York City 3 times in a row. He served as mayor from 2002 to 2013, and it is known that he is currently considering running for president of the USA this year. Some people thought he would run in 2012, and even in 2008 – so maybe he never will run. But it would be interesting if he did.
---

Walt Disney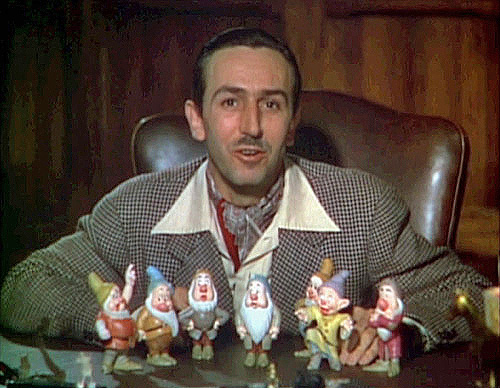 Walt Disney is a known name everywhere. It makes me feel quite strange to call people like him media moguls. I think that's just because he lived so long ago and the media climate has changed so much since then. But he was the iconic Hollywood mogul of his day, founding the company that inherited his name. With a revenue of over 50 billion dollars in 2015, the Walt Disney Company is one of the most successful media businesses around, and has been for quite a while. We all know that it produces some of the largest movies and tv shows. A large number of television and online media networks are under the control of the Walt Disney Company, giving them huge influence in the modern world. The foundations for their success was obviously laid by Walt Disney himself all those years ago. He really put in the work. Those original Disney animations took years to produce, and he personally created some of the most successful characters of all time. The work paid off, as he received more Oscar nominations and wins than anyone else ever.
---

Lew Grade
Lew Grade was a Ukrainian-British media magnate who shaped the British television business. He was famous for always smoking HUGE cigars. But he was also known for being one of the country's most influential media moguls. He started off as just a dancer and theatre manager, but worked his way to owning a significantly large television network. His network produced some of the best tv shows of the era. These included Thunderbirds, Captain Scarlet, The Muppet show, and the adventures of Robin Hood. Jumping into television production was a huge gamble that paid off massively for all involved. He didn't waste any time in demonstration his natural business instinct.
---


Ted Turner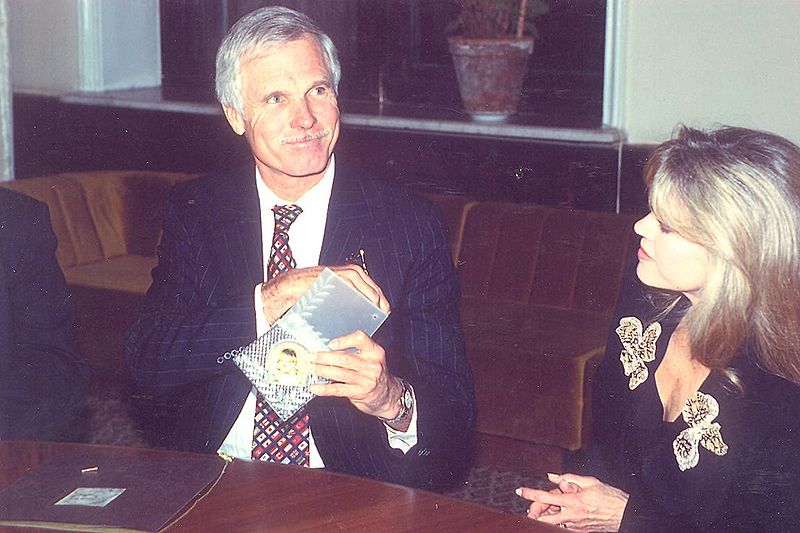 Ted Turner is one of the most unique media moguls. Known mostly for two things: founding CNN, and donating one billion dollars to the United Nations. He inherited a small advertising business in the 1960s, which he used to pursue a career in more fun industries. He founded a whole gang of companies and organizations. These include CNN, TBS, TV-6, and his own Bison-meat restaurant chain. That's the unusual thing about him. He spends his life as a media mogul, but goes on to found a restaurant called Ted's Montana Grill. Today, CNN is one of America's most well respected television channel. It is noted for it's coverage of news and current affairs.
---

Kerry Packer
Kerry Packer was hugely successful in the Australian television industry. He was the majority owner of two of Australia's most successful companies: "Publishing and Broadcasting Limited" and "Nine Network." Controlling these companies allowed him to achieve a net worth of over 6 billion dollars. Nine Network is still in operation, even know Packer died several years ago. For several decades it was Australia's most profitable television network, but it has been struggling in recent years. It's future is uncertain but it still stands for now. At the time of his death, Kerry Packer was one of the world's most powerful media moguls – and that's saying something!
---

Vince McMahon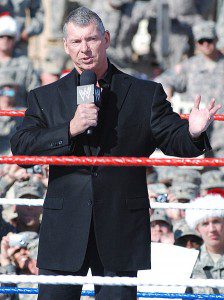 Who could forget Vince McMahon? He's the CEO of the world's largest Professional Wrestling organization, which is how he became the billionaire he is. He and his family own about 70 percent of the company, which obviously gives them huge power over it. His route to success wasn't always a clear and straight-forward one. There is a lot of money in professional wrestling, so several other organizations have butted heads with the WWE. One of which was owned by Ted Turner so it was a battle of the billionaire media moguls for a while. But Vince Mcmahon somehow managed to defeat his rivals – and purchased Ted Turner's wrestling organization in the early 2000s.
---

Silvio Berlusconi
It makes sense that media moguls often have political aspirations. Silvio Berlusconi is the typical media tycoon. He seems to have always had a lust for power and and young female models. He worked in construction as a young lad before moving into traditional media in 1973. He founded his own television channel and it all took off from there. Today, he has amassed a personal fortune of just under 8 billion dollars. Berlusconi entered the theatre of politics in 1994. He immediately won a general election and became the Prime minister of Italy. He was only in office for less than a year – but he was elected again in 2001. He is actually the third longest serving leader of Italy since it's unification.
---

Haim Saban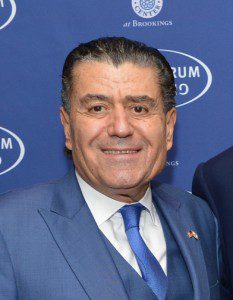 Haim Saban is an Israeli-American multi billionaire. Born into a Jewish Egyptian background, he was always going to be successful. In the middle-east it's a stereotype that both Jews and Egyptians make great businessmen… so a Jewish-Egyptian… he hit the jackpot. He founded Saban Capital Group, a corporation with huge investments in the media and financial industries. His companies regularly produce music for huge Hollywood productions including several Marvel films. They also own the rights to several successful television shows like "Digimon" and "Power Rangers." So it's easy to see how his net worth is over 3 billion dollars.
---

Steve Forbes
Steve Forbes was born into a life of privilege as both his father and grandfather were extremely successful media moguls in their own right. Steve Forbes in the editor-in-chief of Forbes magazine, which was founded by his grandfather. He runs the newspaper that ranks billionaires and media moguls to decide which ones are more wealthy or powerful. He's like the godfather of rich people.
Also, he is known for splashing huge amounts of money on celebrations. It's been reported that he spent over 1 million dollars on a birthday party once.
---

Mark Zuckerberg
Everyone knows who Mark Zuckerberg is. He is the founded and current CEO of Facebook, which makes him one of the most wealthy and powerful people in the World. His net worth is over 45 billion dollars and he's made countless millionaires.