Ikea is one of the world's largest companies, with a revenue of more than 40 billion dollars. Boasting 445 locations, few places are untouched by the Ikea brand, the best known of all Swedish brand names. Known for their iconic ready to assemble furniture, the name IKEA is based on the initials of it's founder – Ingvar Kamprad. Founding Ikea would make him and his family billionaires, being worth 58 billion himself by the time of his death in 2018. But with so much money to be made Ikea is not the only game in town. Numerous competitors to Ikea have been gradually gaining traction over the years, wanting not just a piece of the market but the entirety. In this article we look at ten of the most important Ikea competitors out there.
10: Ashley Furniture


You can tell by it's name that Ashley Furniture mainly focuses on the selling of furniture. Founded just 2 years after Ikea, Ashley Furniture has 700 stores, most of which in north and central America. Manufacturing the products they sell, higher profit margins have pushed the company to grow in recent years. Currently having 35 thousand employees, the company boasts a revenue of almost 6 billion dollars. Like other Ikea competitors their sales, locations, and profits are only continuing to grow. Amazingly the company had sales of just 12 million in the year 1982, demonstrating their immense growth since then. In 1985 their sales had more than tripled, totalling 44 million dollars.
9: Wayfair


Unlike most other established Ikea competitors, Wayfair is purely an e-commerce company, with no physical locations. Knowing the internet would transform all retail markets, Wayfair was founded in 2002 to be the premier online provider of furniture. With a user friendly app and website, Wayfair has exploded in both users and sales over the last ten years or so. Since they had the internet at their disposal, Wayfair is able to connect it's online store with an almost unlimited number of furniture suppliers. This in turn would inevitably improve the customer experience. Currently Wayfair offers 14 million products from 11 thousand suppliers worldwide. With a total market cap of 392 billion dollars, Wayfair is actually worth 21 times more than Ikea is.
8: Pepperfry


With a population of 1.3 billion and growing, India is naturally the second biggest potential markets in the world. So it makes sense people in the furniture industry would target it for explosive growth. Pepperfry was founded for this purpose in 2012 by two former eBay executives. Using their connections to raise capital, Pepperfry now has more than 70 stores across India and 4 major warehouses. In total they have raised 240 million dollars in investment capital, and the company is still in the initial growth phase of the process. They provide a wide range of interior products, including furniture, and are planning on expanding in all kinds of ways. Pepperfry seems to stand a chance of becoming the most prominent furniture store in India, with their iconic name and branding.
7: Nebraska Furniture Mart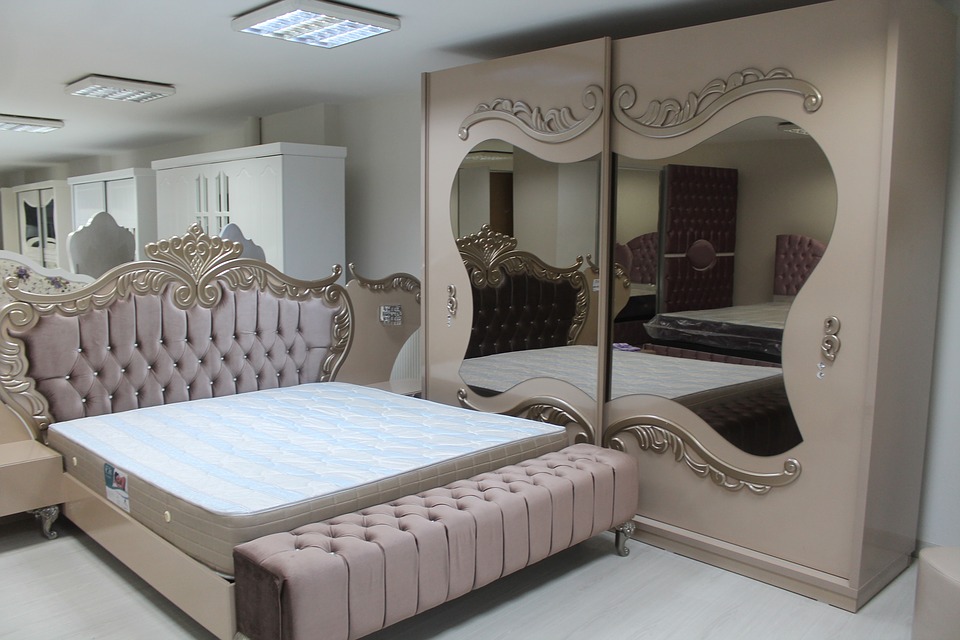 Nebraska Furniture Mart only has 5 locations, which is considerably smaller than other competitors to Ikea. But it has a secret weapon that none of the others have: Warren Buffett. Nebraska Furniture Mart was founded in 1937 by Belarusian immigrant Rose Blumkin, who slowly built the business from humble origins. She actually founded the company in a basement with an initial investment of just 500 dollars. Selling good quality furniture at good prices, she and Nebraska Furniture Mart gained an incredible reputation. Gaining the respect of Warren Buffett, the company was bought by Berkshire Hathaway in 1983 for 60 million dollars. Buffett is famous for only buying the highest quality businesses, speaking to the profitability and long term growth outlook for the Nebraska Furniture Mart. I would not be surprised if they expand further to new locations in coming years.
6: Williams Sonoma

Williams Sonoma was founded in 1956 by author and chef Chuck Williams. Beginning as a small single store in the California town of Sonoma, the early years were tough and slow. Williams' first genius was importing products from France that were not widely available in America at the time. In those early years the store was focused more on cooking and selling cooking related products. It was among just a handful of stores selling restaurant quality equipment for home use. Then he stumbled onto another genius idea – mail order catalogues. At the suggestion of a customer, the catalogues enabled customers from anywhere in the US to order his goods. Until then his customer base had been purely restricted to California. In 1973 the second Williams Sonoma store opened, and from there the growth was unstoppable. Today they stock a wide range of furniture in their 625 locations.
5: Jysk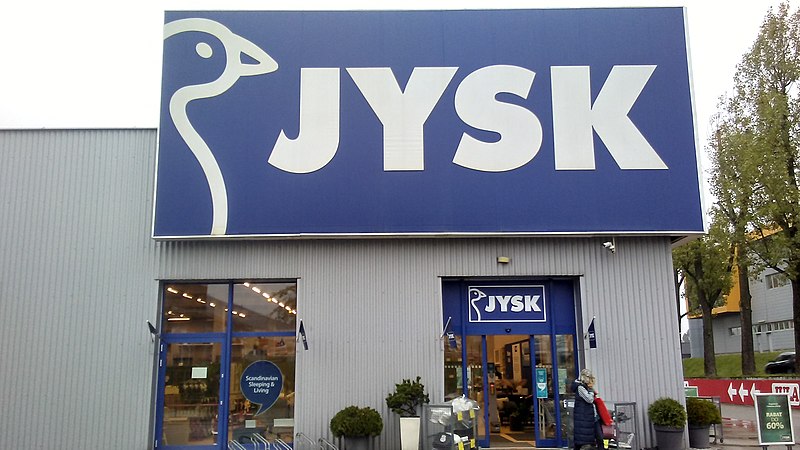 Similar in many ways to Ikea, Jysk was founded in Denmark in 1979. Named after the Jutland peninsula, Jysk has just under 3 thousand stores currently. Known for offering a higher quality product than Ikea, which lent itself to it's high growth. This combined with their monthly subscription service has given them a long term sustainable customer base. Today Jysk has 22 thousand employees and a revenue of 5 billion dollars. There is no doubt Jysk is one of the more serious of Ikea competitors. Jysk is even a furniture supplier to the Queen of Denmark, giving it a special status within the country.
4: Kartell

Owned by one of the largest retail chains in Italy, Kartell is a significant force in the Italian furniture business. They have around 100 million dollars of revenue per year, and sell their products in around 150 stores around the world. Kartell specializes in creating furniture made entirely from plastic. From chair to lamp shades and tables, their style is unique and contemporary. Part of their strategy is appealing to impulse buyers who are struck by the originality of their plastic furniture. Perhaps it is the most unique of all the Ikea competitors.
3: Sears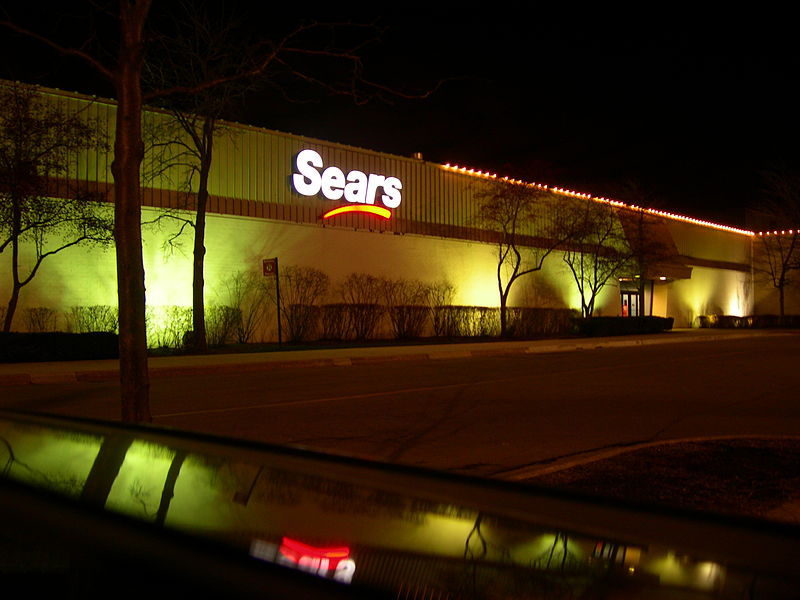 Sears is one of the largest department stores in America. Founded in 1892, it has had over a century to slowly expand across the continent. It does not exclusively sell furniture, with a wide range of products available. But many see Sears as the first option when purchasing furniture. It began as a mail order service, the Sears catalogue becoming an iconic part of American culture. Then in 1925 they opened their first physical location, realizing the growing trend towards large department stores. This ushered in a huge growth in physical locations, items sold, products offered, and revenues. Sears now has 425 stores, barely surviving bankruptcy in 2018. At the time it was America's 31st largest retailer, with one of the most known brand names. People trust Sears. So even now it remains one of the more impressive competitors to Ikea.
2: Bed Bath & Beyond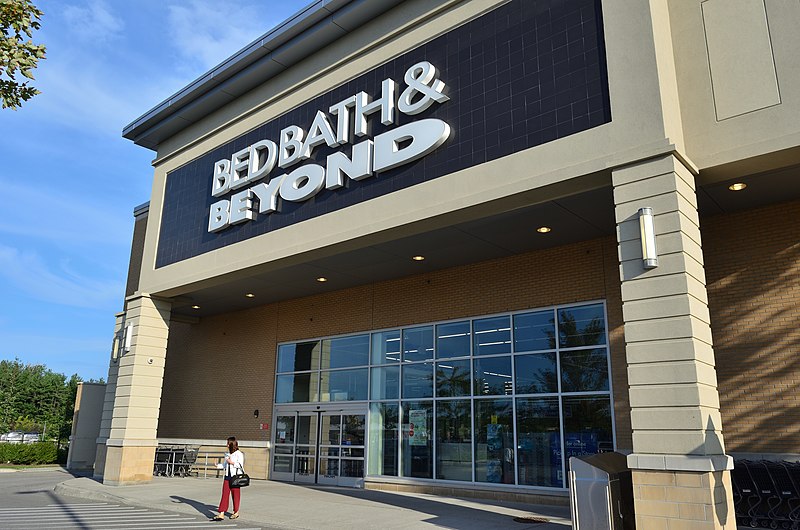 Bed Bath & Beyond is similar to Sears in that it is a well known giant of the American department store business. Also having faced financial difficulties, Bed Bath & Beyond has proudly survived into the modern world. One of the 500 largest American corporations, they have 1,460 stores selling a variety of products. As the name would suggest, furnishing is a key part of their business. Though they probably have too many locations to be sustainable and are struggling to stay profitable, there is hope for the future. Bed Bath & Beyond is building it's e-commerce side of the business. It might seem like they're late to the online retail party, because frankly they are. But it's growing well and Bed Bath & Beyond appears to have a bright future.
1: Amazon


Amazon was created with the goal of becoming 'The Everything Store' – a place where almost any kind of product can be sold online. So it will be no surprise to you that various kinds of indoor and outdoor furniture are currently listed. Amazon might not spring to mind when you think of Ikea competitors but they have the infrastructure and customer base in place to take a run at it. They might not currently have the largest selection of furniture but clearly Amazon plans on expanding their range in coming years. As this unfolds it will undoubtedly take a bite out of Ikea's market share.