There's a thousand and one fantastic engineering ideas out there that will help bring science into the future and bring the world of tomorrow one step closer to reality. However, even genius sometimes needs a helping hand when it comes to putting ideas into practice. Startup challenges help the brightest and best minds of the coming generation of engineers display their ideas on the global stage and can connect innovators with the expertise they need to realise their dreams and see their best designs through to completion. Here are ten of the most outstanding engineering challenges currently helping shape the next generation of engineering excellence.
---

HealthTech Challenge
Hosted by the Healthcare Club and Institute of Innovation and Entrepreneurship at the London Business School, the HealthTech Challenge aims to help students with winnings ideas for healthcare and medical technology get themselves off to a flying start, with the winner walking away with the £10,000 Dhruv Batra Prize. Named after the famous Indian scientist who helped establish India's largest solar thermal plant, the competition connects promising students with experts in their fields who can help them guide their ideas to success.
---

 Emerging Technologies Competition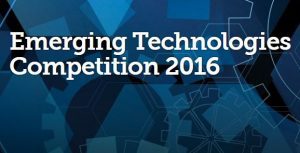 Organised by the prestigious Royal College of Chemistry, the annual Emerging Technologies Competitions aims to speed up the development of technological innovation in the following fields:
Energy & Environment
Health
Materials & Enabling Technologies
Food & Drink
It's open to both small business and university graduates, accepting ideas from any development stage and allowing them access to an abundance of expert consultation in the relevant fields.
---

Forge Student Startup Competition

This competition aims to get students involved with mentorship at the earliest stage of design. The event, organised by McMaster University in Canada, seeks to guide innovators from the ideation stage through prototype and finally to scale design. This community-focused university aims to help student leverage connections for mutual gain, and counts successful businesses like IUGO Health and GoWrench Auto amongst its alumni, and offers finalists of the competition a chance to walk away with part of a $65,000 prize pot.
---

Vernadsky Challenge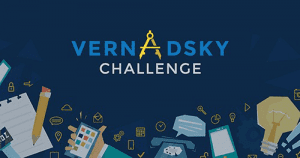 The brainchild of Ukrainian technologist and entrepreneur Dr. Max Polyakov of Noosphere Ventures and Google Ukraine director Dmitry Sholomko, the Vernadsky Challenge brings together the most promising young engineering minds in Eastern Europe to help accelerate innovation in forward-thinking fields such as robotics, ICT, healthcare and space technologies. With a prize grant of over $75,000 at stake, the competition helps gives the contestants their best shot at success, and is symbolic of why Ukraine is rapidly becoming a technological powerhouse in this part of the world.
---

i3 Innovation Challenge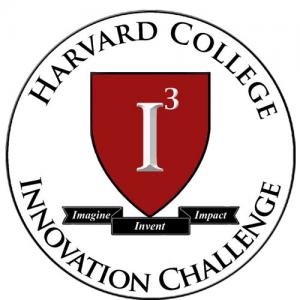 As it enters its 11th year, the i3 remains one of the oldest and most prestigious startup competitions around. Harvard University is famous for excellence and accomplishment, and the i3 helps continue that tradition in fine style, with grants, prizes, awards and more on offered by the John A. Paulson School of Engineering and Applied Sciences.
---

Shell LiveWIRE Smarter Future Programme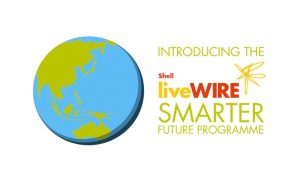 Unlike other competitions, the Shell LiveWIRE Smarter Future Programme runs monthly, offering prizes of £5,000 to young entrepreneurs who can help provide solutions to the problems posed by the growing global population. Winners will, however, be given an opportunity to benefit even further in the Shell LiveWIRE Young Entrepreneur of the Year Award that will see the best entrant walk away with a £25,000 first prize.
---


IMAGINE IF! Global Accelerator Programme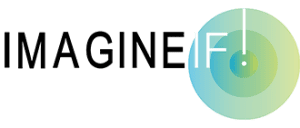 IMAGINE IF! Provides a genuinely global platform for innovators to earn expert support in fields like medical tech, green energy and engineering. Along the way they'll gain valuable mentorship and advice drawn from the networks of the Innovation Forum, the group that organises the programme. Awards include cash prizes, free lab space, crowdfunding campaigns and enhanced access to a broad range of professional networks.
---

Engineering YES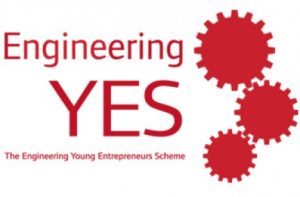 This three-day residential training programme is held in the United Kingdom for research staff and students looking to gain first-hand experience in discovering the nuts and bolts of what's required in developing a successful startup. Although not a competition per se, Engineering YES has a strong drive towards developing excellence in the fields of medical technology, engineering, physics, chemistry and environmental sciences, and offers participants access to resources that will prove invaluable in bringing their own idea to completion.
---

New Tech Business Camp Tokyo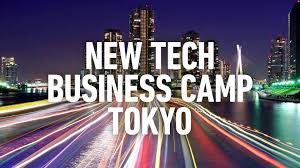 This novel accelerator program aims to connect non-Japanese software businesses with Japanese hardware companies in fields like big data, artificial intelligence and the internet of things. Applicant who get through can look forward to free office space, business planning aid and mentoring that aims to get ideas off the ground within a three month turnaround.
---

IEEE Startup Pitch Contest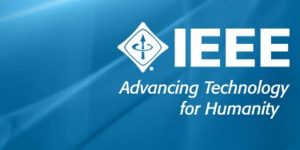 IEEE Women in Engineering (WIE) aims to give a boost to women working at a high level in the engineering industry. Judged by a panel of experts, the competition will help successful participants improve their grasp of a wide range of commercial and entrepreneurial skills, with a first prize of three months free working space at Digital Garage awarded to the winner.
---
This article was written by Leah Green, an up and coming writer. you can find her content on an ever growing number of platforms.