From the biggest stone monument in the world, to the acropolis of Athens at the highest point in all of Athens. This is a list of 5 Amazing Ancient Mega-structures.
---

Angkor Wat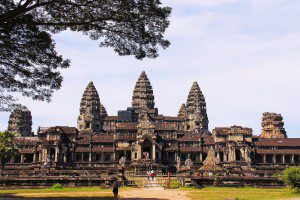 This is a stone complex of Temples, and the largest stone monument in the world. It was originally created to be a Hindu Temple for the Khmer Empire. Although over time it eventually become a Buddhist temple. Angkor Wat was dedicated to Vishnu as it was the best kept temple on the site.
---

Ajanta Caves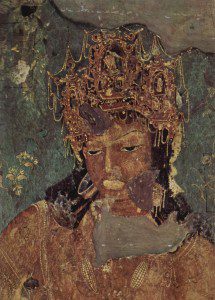 These 30 caves in India are actually rock-cut Buddhist cave monuments. These caves were accidentally found by a British soldier while he was out hunting in 1819. Inside the cave they found amazing works of art which were described by the Archaeological Survey of India to be "The finest surviving examples of Indian art, especially painting. This is the only mega-structure on the list that was hidden from us, amazing to think that something so huge could be completely unknown to us. It makes you wonder if there are any other ancient mega-structures out there we still don't know about.
---

Chartres Cathedral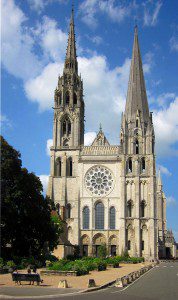 Also known as Cathedral of our lady Chartres, it's located in Chartres France, and considered one of the finest works of Gothic Architecture there is. The Cathedral is in remarkably good condition, considering it's age, and the fact that it is the last remaining cathedral of 5 in the town of Chartres. The Cathedral attracts a lot of visitors, many Christians who want to show respect for it because of it's religious value, and many people going just to admire architecture.
---

The Acropolis of Athens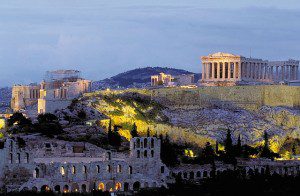 The Acropolis, which means highest point in Greek, is a large Citadel on top of a rock formation above the city of Athens. The Acropolis contains several buildings, some of which were damaged in battles. The most famous building is the Parthenon which was damaged during the the 1687 siege by the Venetians. Although there are many Acropolis in Greece, the Acropolis of Athens is the most important, and often only referred to as the Acropolis.
---

Alhambra

Arabic for Red Palace, this ancient mega-structure was given such a name because of it's red coloured walls. It's a complex of Fortresses in Granada built by the Nasrid Dynasty. The Alhambra has an interesting history, renovated in the 13th century it eventually fell into the hands of Napoleon Bonaparte who used it as his Military headquarters for a while, before ordering it to be destroyed. He almost succeeded in destroying it, but the bombs they left were diffused by a crippled soldier who stopped it just in time. It's clear to see why this is known as one of the Ancient mega-structures.
---