A huguenot is basically just a French protestant. Much of their outlook was derived from the protestant theologen John Calvin. He died in 1564, and by the late 16th century his followers came to be known as huguenots.
---

They were not given fair trials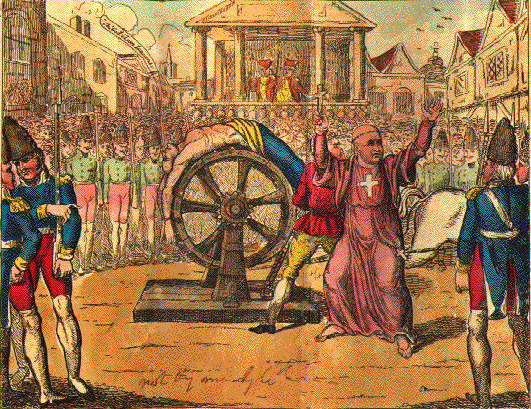 Huguenots were treated as second class citizens, often being enslaved or killed without trial. But even if they were given a trial, it wouldn't be a fair one. In 1761, a young boy was found dead. Despite a huge amount of evidence that it was a suicide, his father was accused of his murder. As the father was a huguenot, the authorities took the opportunity to punish him.
He was called Jean Calas His trial took place in 1762. He was tortured in an attempt to extract a quick confession. Each of his limbs were broken in two places and pulled out of their sockets. 30 pints of water was poured down his throat. But he still didn't plead guilty. However, on the 10th of March, he was beaten to death on a breaking wheel.
---

Massive Exodus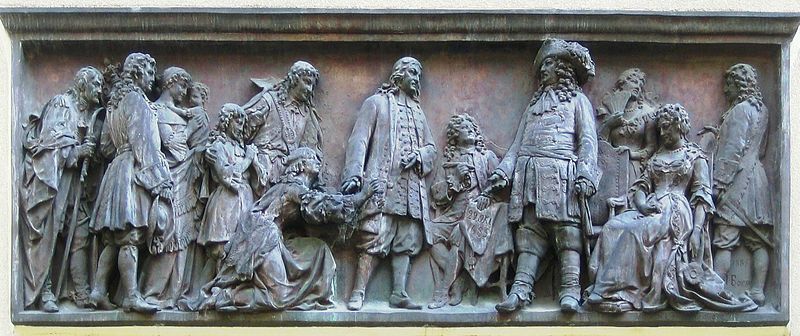 In the mid 15 hundreds, a policy of forced conversion was carried out. Huguenots would literally be forced to become catholic. Many of them accepted this as their fate. But around 500,000 fled France to avoid persecution.
Some fled to the Netherlands, where they sailed to what is now South-Africa. Within a few generations they assimilated with the local population, exchanging their language for Dutch.
Other Huguenots made several attempts to establish settlements in America. The first was in Florida. But the Spanish Empire wanted full control of Florida; they rounded up and executed the huguenots. The second settlement was in the Dutch colony of New Netherland (I guess they really liked the Dutch). Their settlement is now known as Brooklyn.
50 thousand French protestants migrated to England in one of Britains biggest ever waves of ethnic movement. Many of these kept moving through England until they reached Ireland. Ireland was long considered a haven for those escaping religious persecution in continental Europe.
---

There were pretty large in numbers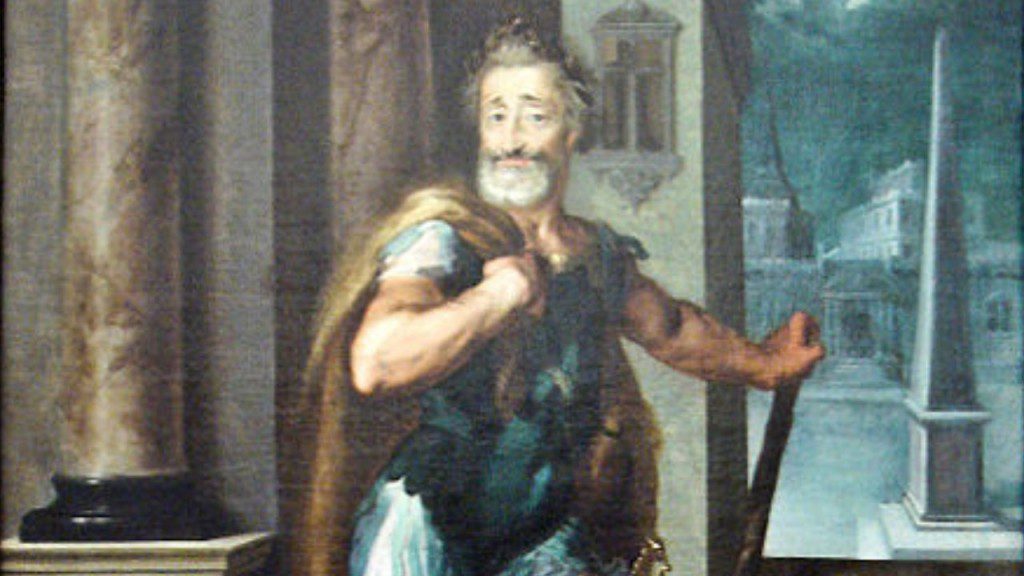 The movement peaked in 1562 at about 2 million. But even then the number of French catholics was 8 times bigger, at 16 million.
---

It Wasn't Always Bad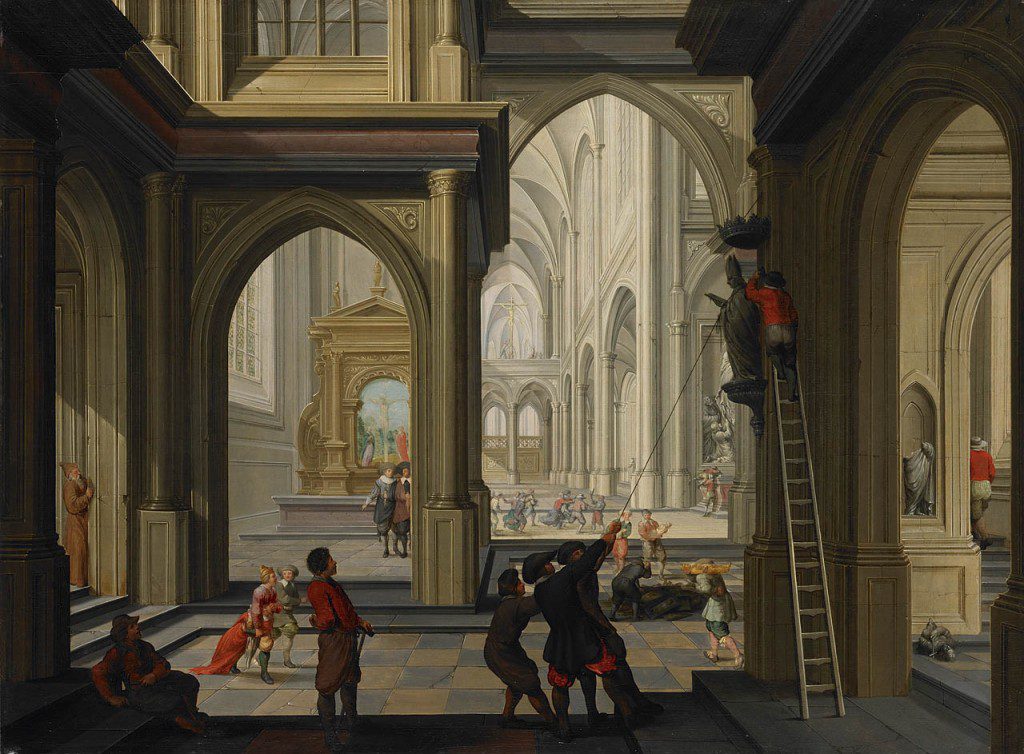 From 1562 to 1598, several religious wars were fought within France. They only ended when King Henri IV granted them their freedom. But when Henri IV's grandson ascended to the thrown, he started to mistrust them. And their freedoms were soon taken away. By the 1680s, Catholics were free to persecute the Huguenos. His advisers told him that the strength of the Huguenos weakened his claim to power; I guess he believed them.
---

They weren't scared of the Nazis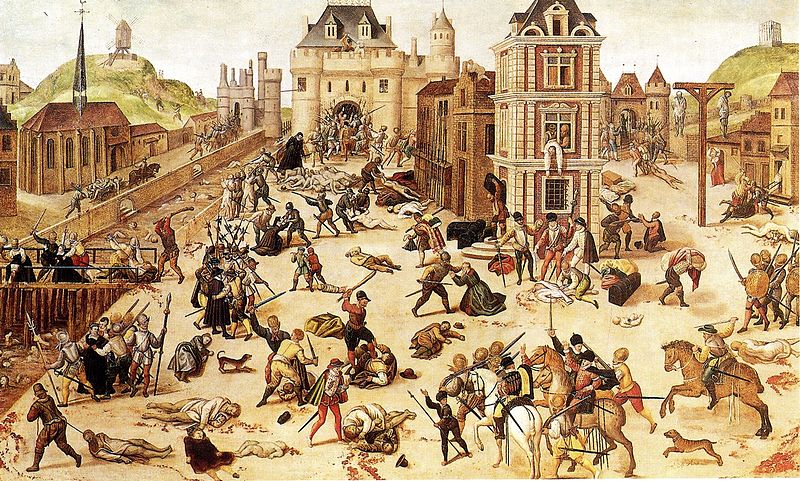 Maybe it's because they remember how they've been historically persecuted. A lot of Huguenos helped hide jews during the second world war. They were led by Andre Trocme, a man who long preached against Nazism and ethnic discrimmination.
Today, protestants make up about 2% of the population of France. Many of which still identify as Huguenots.
---